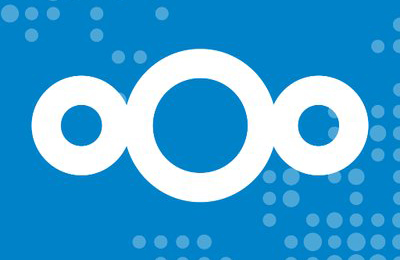 Nextcloud is a suite of client-server software for creating and using file hosting services. Nextcloud application functionally is similar to Dropbox. Unlike Dropbox Nextcloud does not offer off-premises file storage hosting.
Nextcloud is free and open-source, which means that anyone is allowed to install and operate it on their own private server devices. In contrast to proprietary services like Dropbox, the open architecture allows adding functionality to the server in the form of applications and enables users to have full control of their data.
The original ownCloud developer Frank Karlitschek forked ownCloud and created Nextcloud, which continues to be actively developed by Karlitschek and other members of the original ownCloud team.
Nextcloud files are stored in conventional directory structures, accessible via WebDAV if necessary. User files are encrypted during transit and optionally at rest. Nextcloud can synchronise with local clients running Windows (Windows XP, Vista, 7 and 8), macOS (10.6 or later), or various Linux distributions.
Nextcloud permits user and group administration (via OpenID or LDAP). Content can be shared by defining granular read/write permissions between users and groups. Alternatively, Nextcloud users can create public URLs when sharing files. Logging of file-related actions, as well as disallowing access based on file access rules is also available.
Nextcloud is introducing new features such as monitoring capabilities, full-text search and Kerberos authentication, as well as audio/video conferencing, expanded federation and smaller UI improvements.
Since the software is modular, it can be extended with plugins to implement extra functionality. Developers can offer their extensions to other users for installation via a manufacturer-operated platform. This platform communicates with the Nextcloud instances via an open protocol. The App Store already contains over 200 extensions.
In order for desktop machines to synchronize files with their Nextcloud server, desktop clients are available for PCs running Windows, macOS, FreeBSD or Linux. Mobile clients exist for iOS and Android devices. Files and other data (such as calendars, contacts or bookmarks) can also be accessed, managed, and uploaded using a web browser without any additional software. Any updates to the file system are pushed to all computers and mobile devices connected to a user's account.
The Nextcloud server is written in the PHP and JavaScript scripting languages. For remote access, it employs sabre/dav, an open-source WebDAV server. Nextcloud is designed to work with several database management systems, including SQLite, MariaDB, MySQL, Oracle Database, and PostgreSQL.
With Nextcloud 12, a new architecture was developed with the name Global Scale, with the goal of scaling to hundreds of millions of users. It splits users over separate nodes and introduces components to manage the interaction between them.